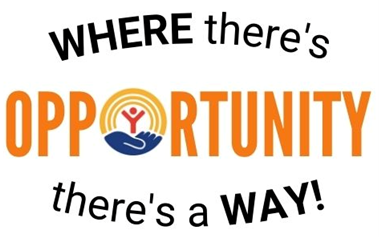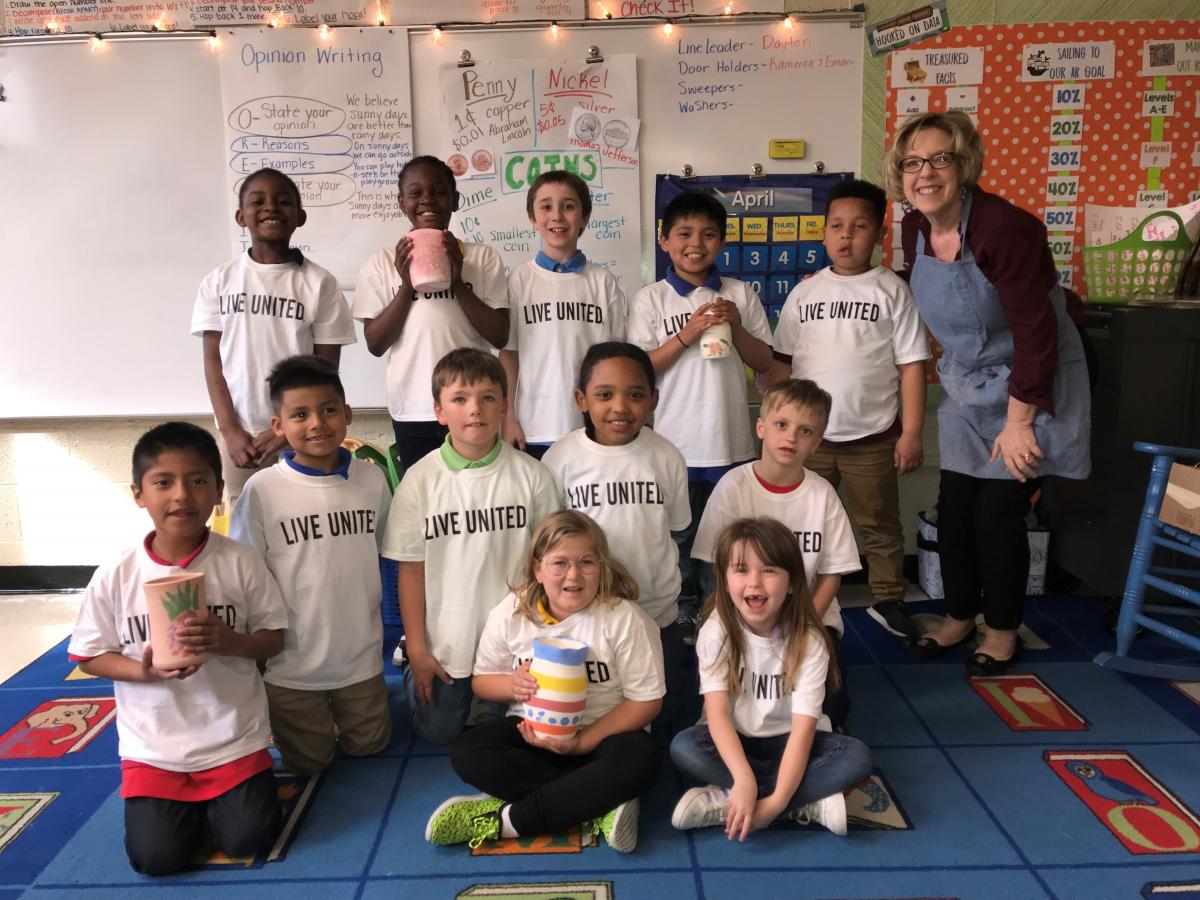 With your support, we collaborate with local organizations and community partners to bring lasting change to our community. We focus our efforts on the building blocks that will improve people's lives - we call them the 3Es: Education, Earnings, and Essentials.
Our Impact on Education
GOAL: HELP YOUTH AND ADULTS ACHIEVE THEIR POTENTIAL BY OBTAINING A HIGH SCHOOL DIPLOMA OR GED.
We help children, youth, and adults achieve their potential by funding and participating in programs that ensure:
children enter kindergarten ready to succeed.

youth and adults graduate school with a purposeful plan.

the continuation of building job and life skills

.
Strategic Community Partners
Community Partner Spotlight
Early Grades Student Success Academy
The ELISS Early Grades Student Success Academy (EG-SSA) is a grant funded program that provides kindergarten through third-grade students the skills necessary to be successful and productive as they learn to read, to read to learn. The EG-SSA program at five Pitt County Schools serves struggling readers by increasing their reading proficiency, building positive life skills through character education, and providing STEAM (Science, Technology, Engineering, the Arts and Mathematics) activities.  The EG-SSA after-school program, staffed by certified teachers and teacher assistants, provides a quality educational experience for young students in our community.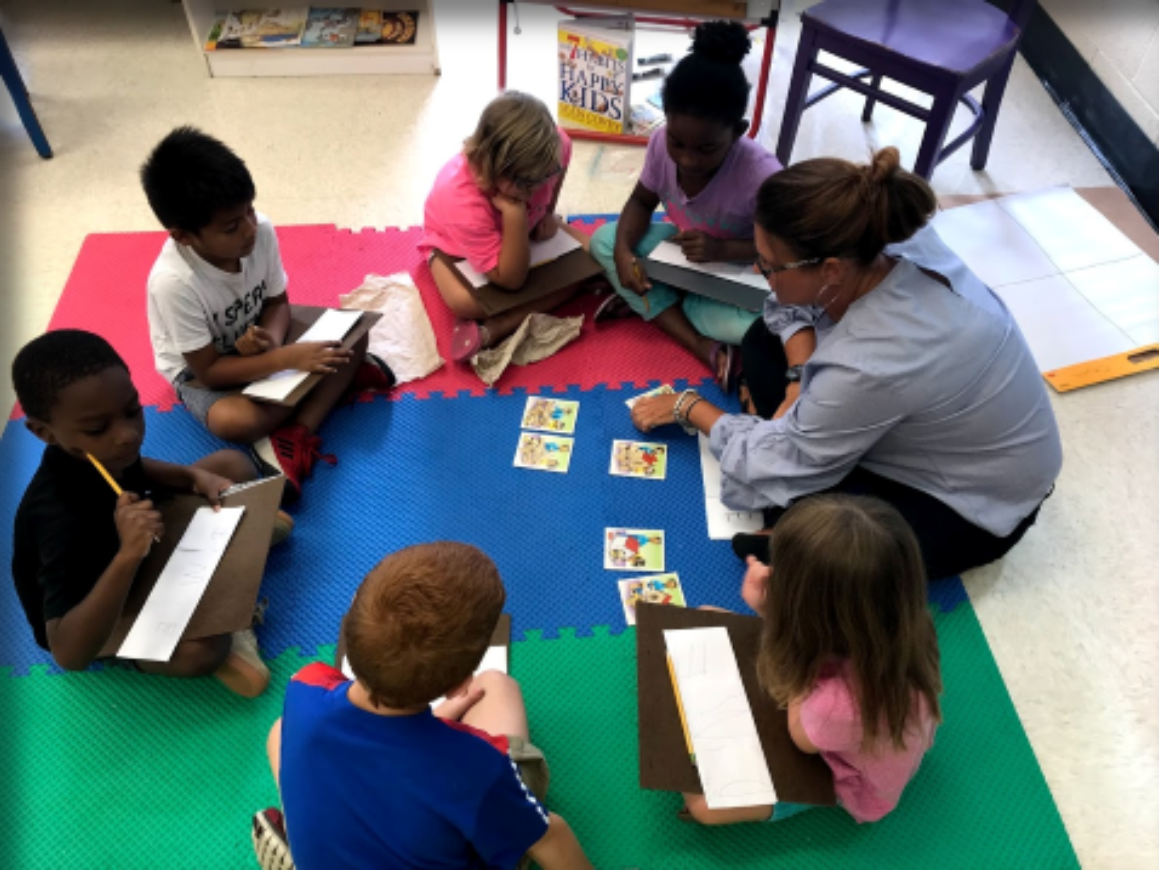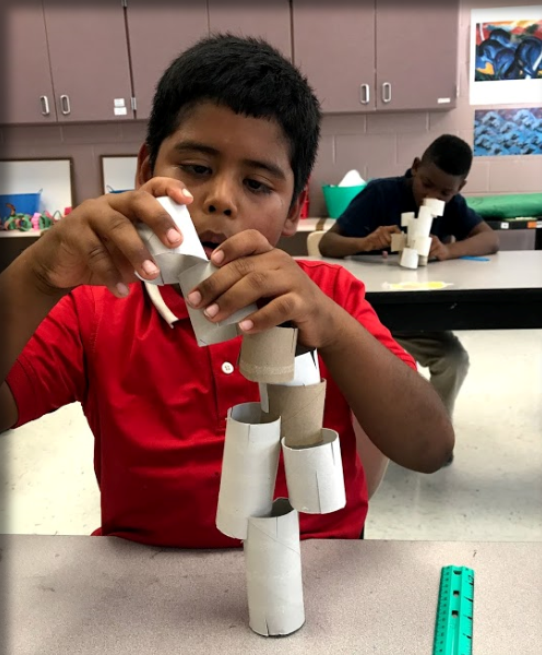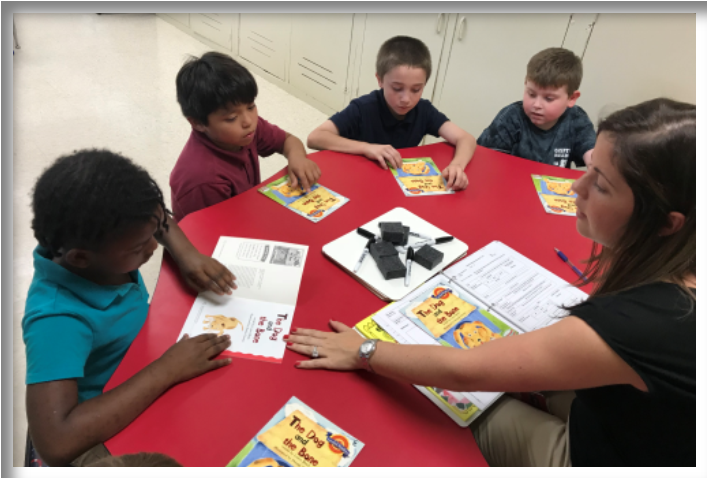 EG-SSA quantitative and qualitative data measure student achievement. Current student progress indicates: an average  gain of three reading levels, an increase of 26 scale score points in iReady reading/language, and extensive growth in student engagement as well as excitement about learning.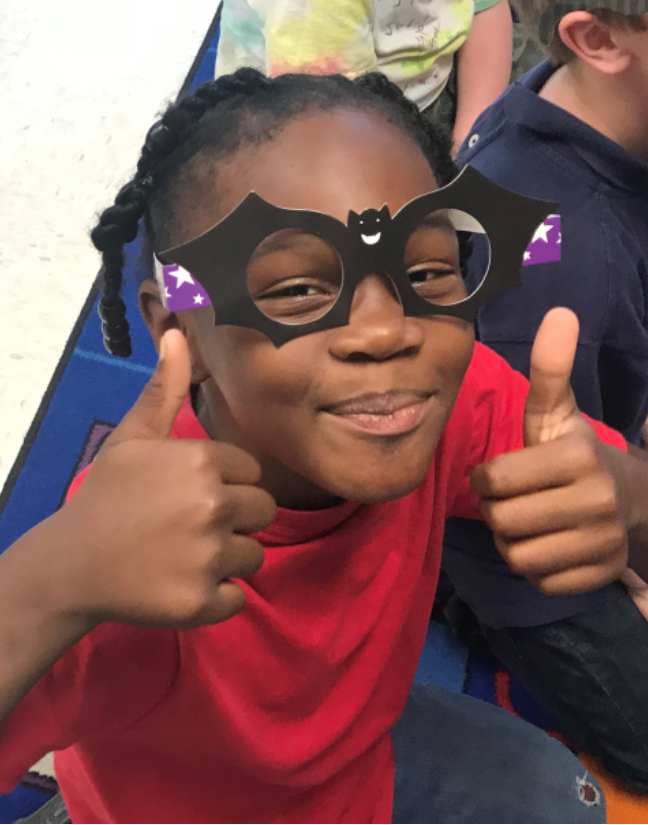 This sweet girl, full of energy and enthusiasm, thrives in the EG-SSA program. 
The format of transitioning through centers for reading, writing, and STEAM offers 
her opportunities to engage her mind and body in meaningful, authentic activities. 
She looks forward to the after-school program on a daily basis.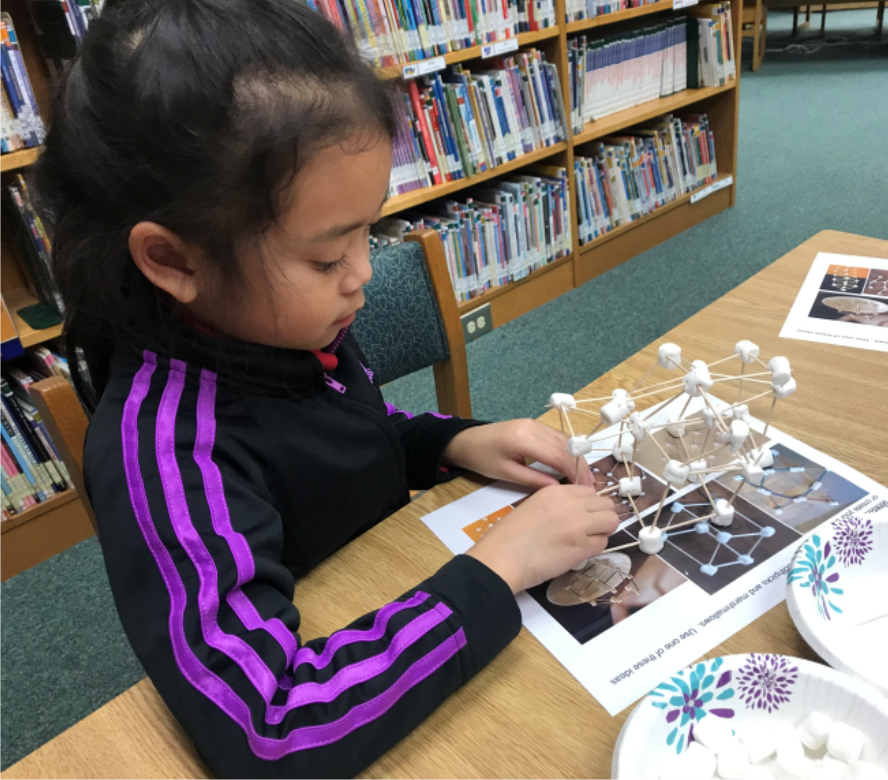 Chloe found her niche while participating in EG-SSA STEAM activities. These activities appeal to her sense of spatial relationships. In this project, she designed a 3D structure using toothpicks and marshmallows.  A career in engineering or architecture may be on the horizon for her.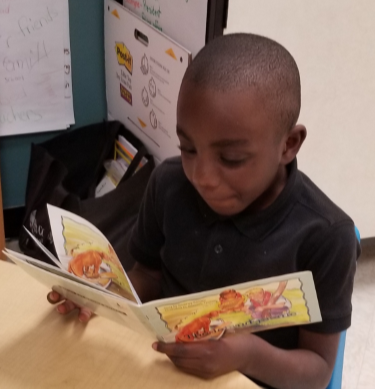 James entered our program as a struggling reader. After a semester in the EG SSA after-school program, he reads on grade level. The extra support he receives from a certified reading teacher makes all the difference for him.
Angie Egerton, Director
egertoa@pitt.k12.nc.us
252.758.1604 ext. 203
Early Grades Student Success Academy
226 West 8th Street, Suite B
Greenville NC 27834