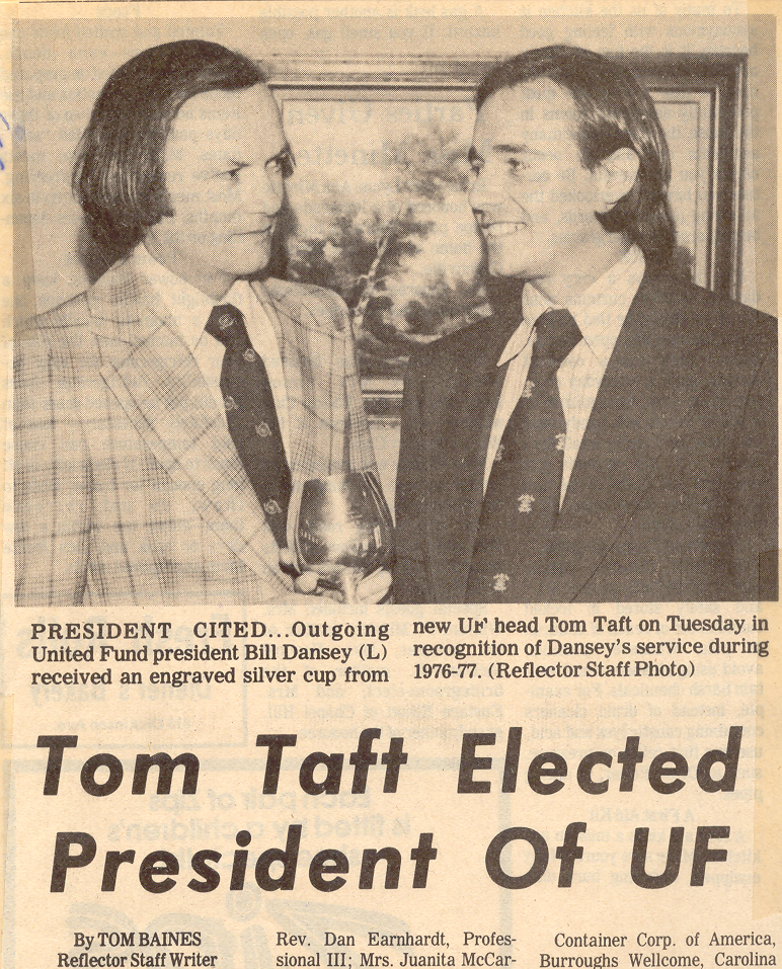 Over 50 Years of Caring for Pitt County Communities
Nearly 65 years ago, 30 citizens united to start the Pitt County United Fund. The first campaign to raise money for community needs netted a whopping $89,958 funding 12 local agencies.
FOUNDING MEMBERS
Chairman of Organizational Committee                A. Hartwell Campbell
Ayden                   Dr. Clifton Davenport     Ross Persinger                   Bill Stroud
Belvoir                 J. T. Dupree
Bethel                  Leighton Blount, Jr.         Harold Staton
Chicod                  Mrs. William Earl Venters
Falkland               Woodrow Wooten
Farmville             Sam Bundy                         James B. Hockaday          Ely Joyner           John Lewis          Dr. John Mewborn
Fountain              J. M. Horton
Greenville          Prof. W. W. Davenport  Mrs. Robert Forney         J. T. Marston, Jr.               Dr. John D. Messick
                              E. E. Rawl – President   J. Herbert Waldrop          W. H. Watson
Grifton                 Dr. J. O. Carson                 W. W. January
Grimesland        Robert Little
Pactolus               Mrs. J. Paul Davenport
Stokes                  Beverly Congleton
Swift Creek        Louis Lane
Winterville        Paul Clark                            Paul Hunsucker
1969 Leaders of the United Fund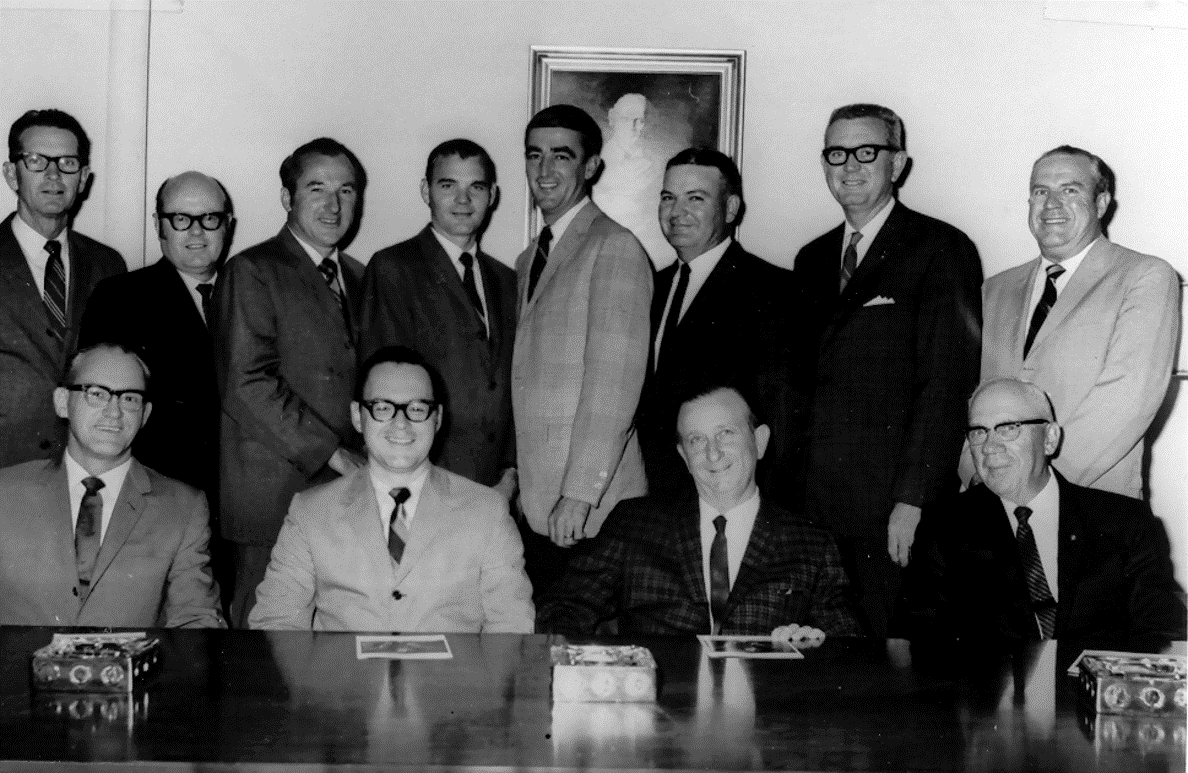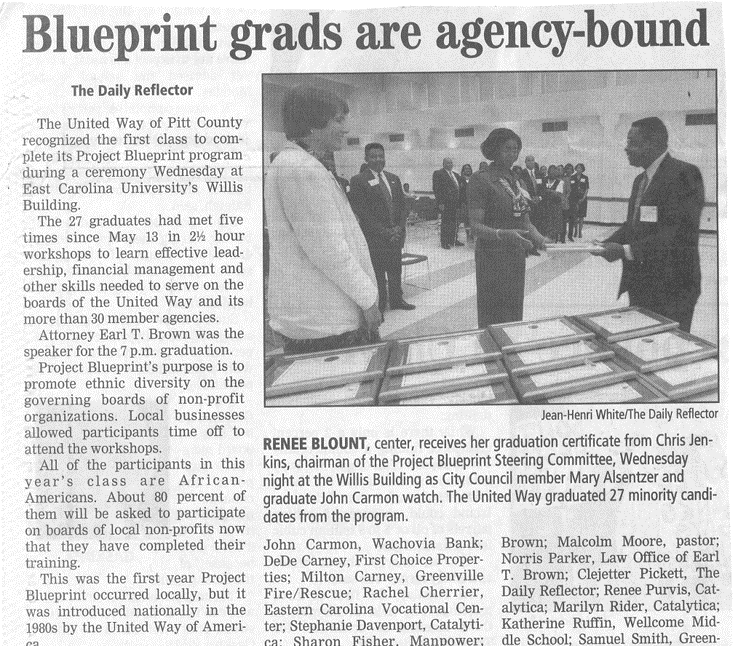 UNITED WAY TODAY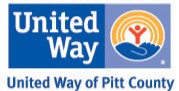 Through the years, the organization has evolved into who we are today, United Way of Pitt County. While the name may have changed, the original intent of the founding members is still at the center of all that we do; caring for our community. United Way leaders have learned to provide the right support at the right time, for the health and welfare of all, we must pivot and redirect efforts. This is especially important during times of crisis. The Corona virus pandemic of 2020 is an unparallel time in world history. United Way has stepped into the role of a community convener, problem solver, and resource gatherer because all our citizens matter. 
The United Way's mission to mobilize resources and leadership to build strong community is what will propel us closer to reaching our vision of empowering people and improving lives. Together WE are a force for good.
Since 1958, the United Way has raised $57,578,087 for local programs here in Pitt County. In 2019, funds raised in the community provided 88,475 services to individuals and families through by United Way funded partners.