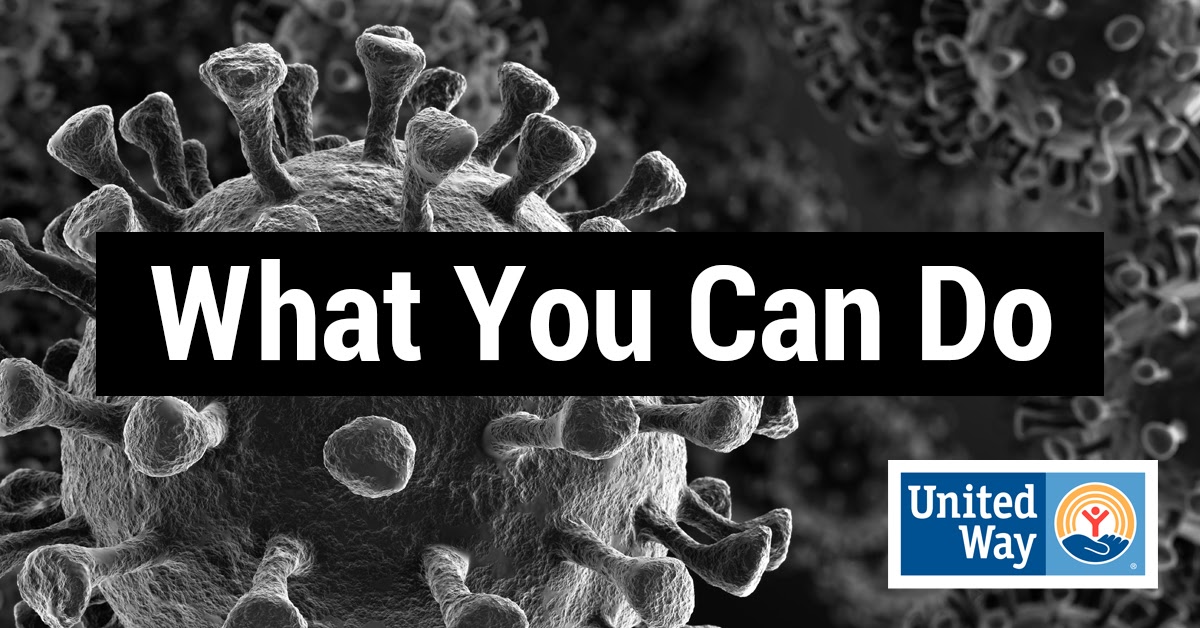 The COVID-19 pandemic represents an unprecedented challenge-for our communitY and for people everywhere-in ways that we
are only now beginning to understand.
While federal, state and local health officials agree that social distancing is key to fighting the spread of this virus, we also know that closing schools and curtailing public services will put a strain on many in our community, especially those living at or below the poverty line. 
There are many in our community who are working hard to ensure that all our neighbors are cared for. United Way of Pitt County is committed to being there at every stage of this crisis as it unfolds.
As a valued member of our community, we want you to know what United Way of Pitt County is doing and how you can help. 
Community Safety Is Our Priority
The health and safety of our community is our number one priority.
* On March 27, 2020, Governor Cooper issued a "Stay Home-Stay Safe"  Executive Order 121 that provided additional guidelines residents should follow for COVID-19.  Under this declaration, providing essential services such as access to food and other basic needs is still allowed.  At this time, volunteers are still allowed to support these needs provided that social distancing guidelines are followed.  This declaration remains in effect through to April 29, 2020.
Our Response Strategies
United Way of Pitt County's long history, expertise, and diverse network of relationships across the community position us well to respond to this crisis in critically important ways. Specifically, we see our highest priorities to be:
Connecting community partners in Pitt County with resources they need to effectively serve individuals and families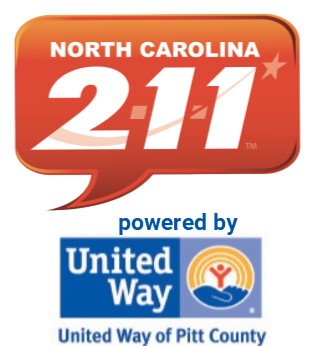 United Way of NC and our NC 2-1-1 team members are working with the Governor's office and the NC Department of Health and Human Services as well as local government and emergency management teams to ensure a seamless local response to inquiries about community resources that are available to people experiencing hardships as a result of this crisis. The resources in our database are constantly being updated to reflect community response efforts so our community partners in Pitt County receive as accurate as possible resource information they need to effectively serve individuals and families.
As this event unfolds, 2-1-1 will be a critical resource for our emergency response teams statewide.
Sign up for statewide periodic text alerts for up to date accurate information during this health crisis and let others know to do the same. Text COVIDNC to 898211.
Please remember—and share with others—that you can dial 2-1-1 24/7 to speak with a specialist who can direct you to any number of health and human service resources in our community - during a crisis like this or at any other time in your life.
Local Community Impact
United Way of Pitt County assembled a COVID-19 taskforce that is tracking the emerging needs of our community and connecting resources to where they are needed to be effective.
 
A coalition has been formed whose focus is on access to food. This group meets weekly to share challenges each organization is facing, identify emerging, and resources available to help meet the needs within our community.
 
United Way of Pitt County has partnered with several local organizations and community leaders working collaboratively to develop a path forward during this pandemic as well as afterwards when our community begins to heal.
For legal advise reach out to Legal Aid NC.
Helping you connect to things that you can do 
First of all, don't panic. While the spread of COVID-19 is serious, it can be slowed and reduced by taking a few simple precautions. Wash your hands frequently, don't touch your face, avoid close contact with others (particularly large groups).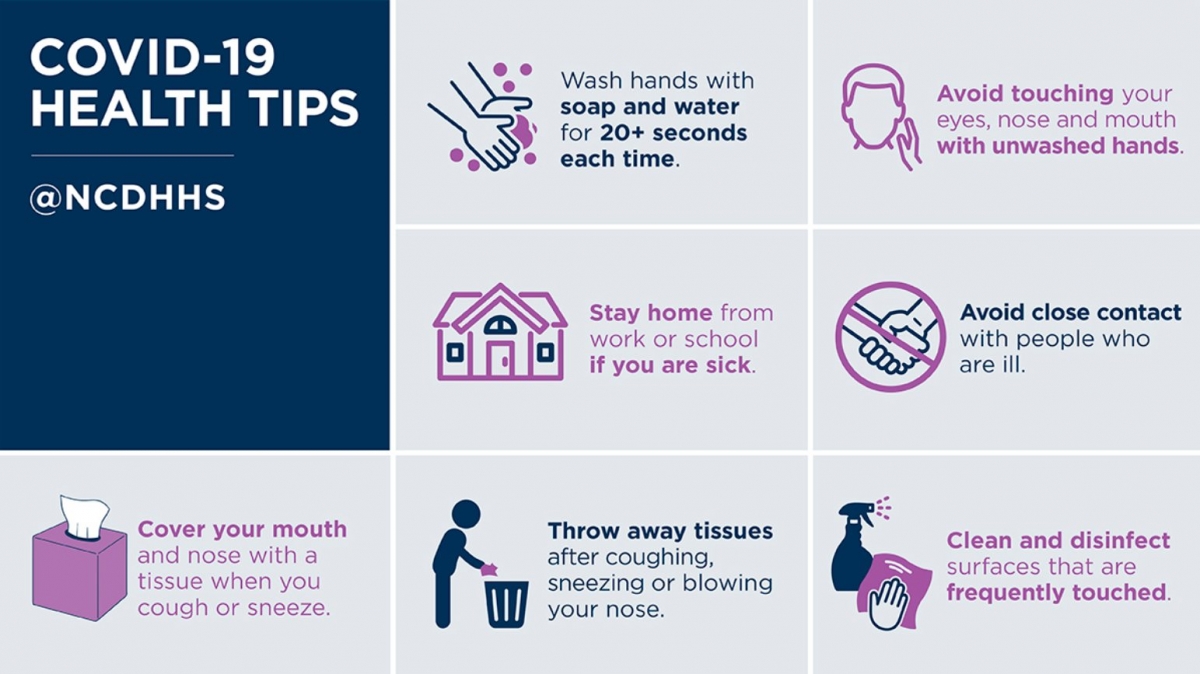 Keep up on local developments by visiting any of these websites.
Pitt County Government countywide information including muncipalities, colleges, schools and other services.
City of Greenville information on city services, programs and meetings.
Pitt County Public Schools latest updates.
Latest from Governer Roy Cooper
Updates from NC DHHS 
CDC Coronavirus (COVID-19): What You Need to Know
In addition, here are a few things to remember:
North Carolina's Department of Health and Human Services has set up a COVID-19 hotline that is staffed by trained medical professionals. Should you have any questions or concerns about the Coronavirus, please call that number: 866-462-3821
 
Keep your eyes open for scams or even well-meaning but inaccurate social shares. We spotted a post about "United Way's COVID-19 Relief Fund". Upon further investigation, we learned that this was for Indiana residents only and quickly got that information out to the people sharing it. If you ever have a question about the legitimacy of an offer, check around and if it relates to us, give us a call or drop us a line and we can verify that for you.
 
Be sure to fill out your Census card. Census cards have arrived in the mail and you can also submit your family response online. This is a crucial thing for us all to do as it ensures the proper allocation of federal and state resources to communities across the country. 

The IRS will soon be issuing Economic Impact Payments to every eligible Americans.  There are individuals who do not normally file because they do not have enough income that requires them to file. This includes the homeless, certain seniors and some limited English-proficient individuals who will need to provide information to the IRS to get their Economic Impact Payment. Eligible Social Security recipients and railroad retirees who are otherwise not required to file a return will not be required to file a return or provide further information.  Visit the IRS website for more information.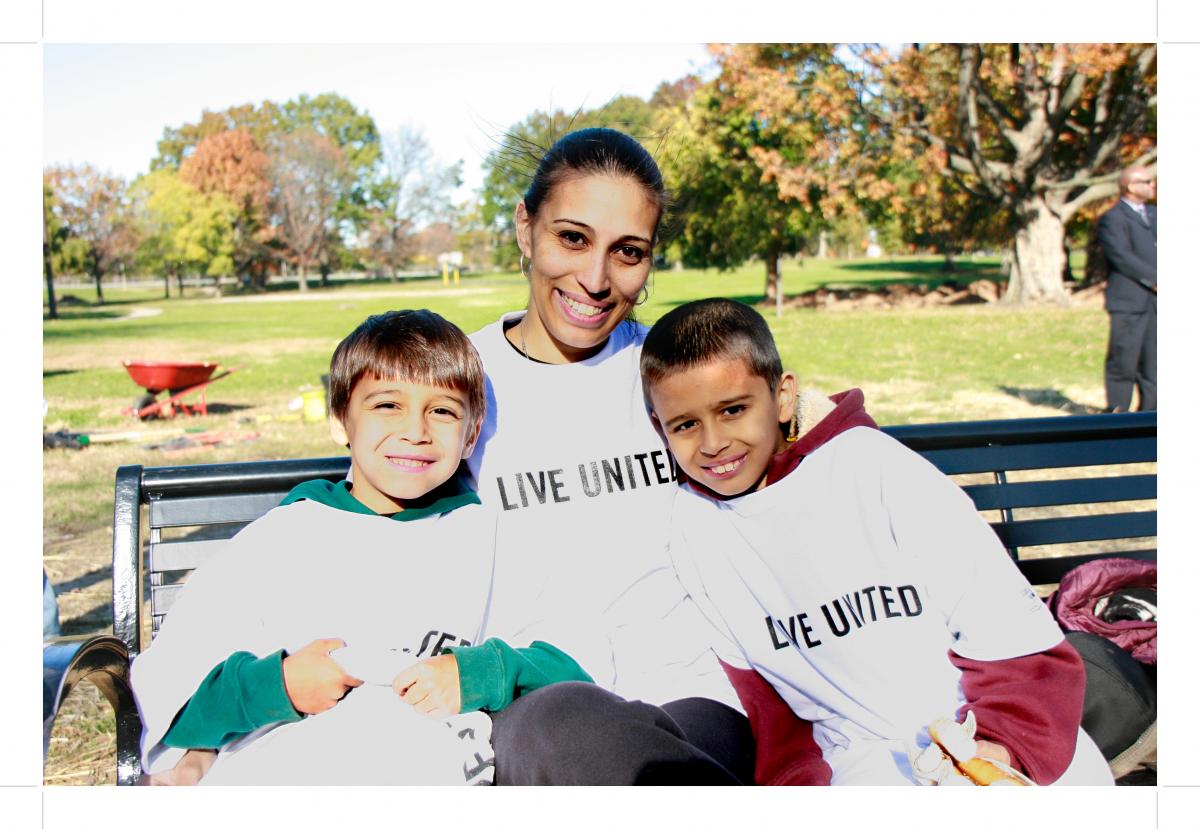 We know these are challenging times, but we will get through them if we choose to LIVE UNITED.  
Remember, we are all in this together!
UWPC Office Update
We have made the decision to minimize exposure to staff and gone to virtual meetings wherever possible.  When meeting in person is only way we are following guidelines on social distancing.  We continue to monitor the CDC and local health department guidance.  We will take further action as warranted to further decrease potential exposure to the Coronavirus. We remain fully committed to the Pitt County community, and all team members are prepared to continue working remotely if we need to close the office.
United Way team members will do their very best to move forward with planned meetings, phone calls, and more but will reach out as soon as possible if there's a need to reschedule anything. Thank you for your understanding.
FOR FUNDED PARTNERS
We don't anticipate any disruption or changes to the way we serve our partners and their clients. We will communicate any anticipated impacts or adjustments to the way we serve our nonprofit community in a timely manner.
We recognize that the Coronavirus could potentially impact your clients and the way your organizations are adapting to support. If you're planning to add programming to support clients during this time period, please share that information with NC 2-1-1 through this form. They're collecting statewide economic hardship resources so that they can best direct our neighbors in need to the places best suited to support them.
The North Carolina Center for Nonprofits has compiled a pandemic resource list that can also help to guide your organization's strategy moving forward.
For Corporate Partners
United Way team members are continuing to work remotely and we don't at this time anticipate any disruption or changes to planned workplace giving campaigns. If you have any questions, please don't hesitate to reach out to your contact. Thank you for your continued support and understanding.